0
Piecewise homogeneous model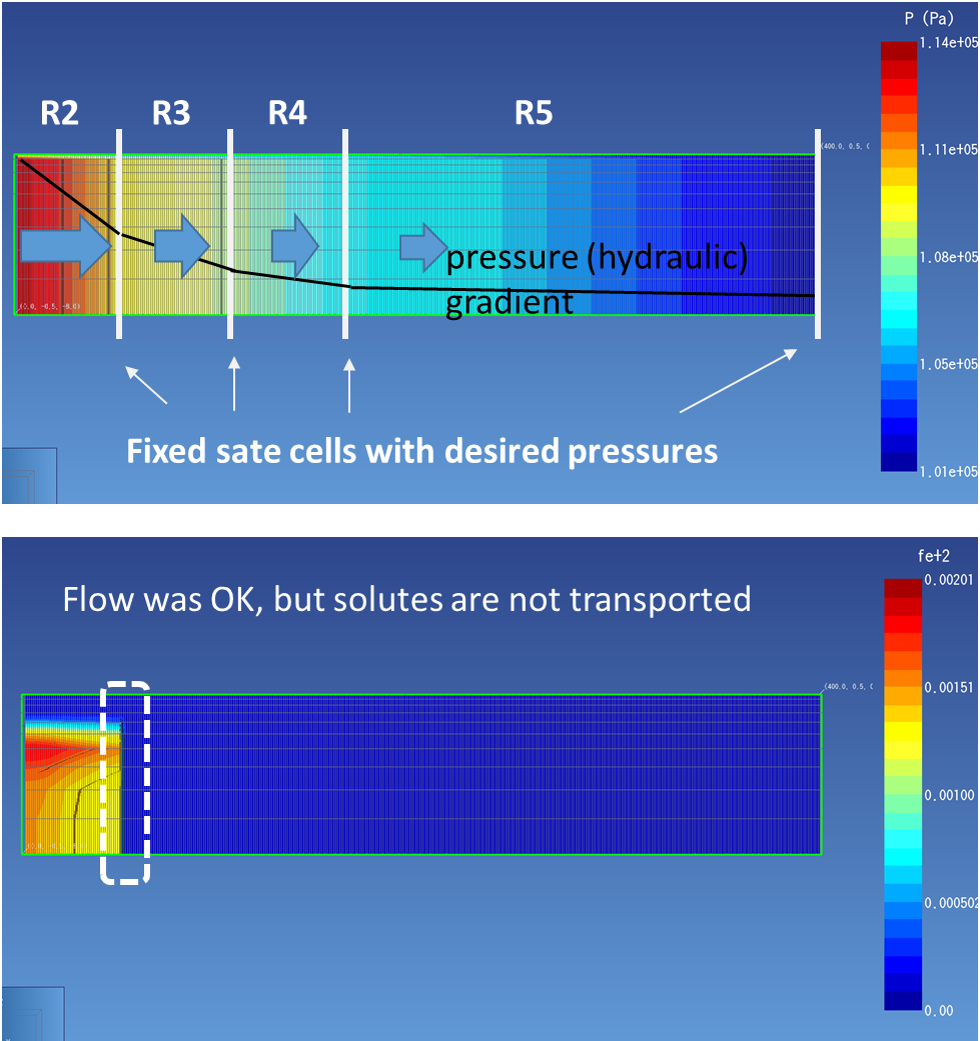 Hi, I tried to make a piecewise homogeneous transport (v is varying with different regions) model by setting a couple of 'fixed state' cells with a constant pressure to get the desired pressure gradient along the region.
By doing this, I could successfully generate the desired flow, but solutes were not transported because of the fixed state cells which tend to remain constant as well.
Is there a way to make the solute also being transported with the flow?
Thank you :)
(I uploaded a PetraSim results for the quick understanding)